| | |
| --- | --- |
| | About Chiropractic |




The Chiropractor
123 Main Street
Anytown, NY 20317
USA
(212) 555-4321
(212) 555-1234 fax

Send Us

E-mail

© Copyright 2011
The Chiropractor
powered by Website2Go.com
All Rights Reserved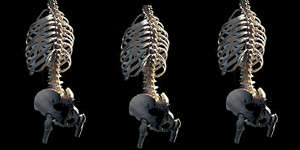 The development of Chiropractic as a specific healing art and science dates back to 1895. Chiropractic is one of the three major schools of healing. There's medicine (allopathy), osteopathy, and Chiropractic. As a school of healing, Chiropractic may be defined in general terms as the diagnosis and treatment of human ailments without the use of drugs, medicine or incisive surgery. It is a drugless, non-surgical form of treatment - a natural approach to health and wellness.

A Doctor of Chiropractic is concerned with the relationship between structure, primarily the spine, and function, primarily the nervous system of the human body. This relationship may affect the restoration and preservation of health. These key building blocks of health are the foundation of Chiropractic.

In just over 100 years, Chiropractic has developed into a recognized health care profession. There are over 50,000 licensed doctors of Chiropractic in the U.S. and thousands more around the world. The practice of Chiropractic is defined and regulated by statutes in all 50 states, the District of Columbia, and many countries around the world.