| | |
| --- | --- |
| | Home |




The Chiropractor
123 Main Street
Anytown, NY 20317
USA
(212) 555-4321
(212) 555-1234 fax

Send Us

E-mail

© Copyright 2011
The Chiropractor
powered by Website2Go.com
All Rights Reserved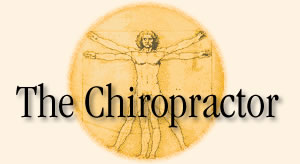 We Relieve Pain, Strengthen & Rehabilitate



Do you know us from our newspaper write-ups? Because we're the official team chiropractors for pro football and basketball teams? From our TV and radio appearances?

We're nationally renowned chiropractic experts, with extensive post-graduate education and the specialized training you need. But we don't only care for athletes, artists, and celebrities.Whether you're a nurse, lawyer, clerk or workman, getting you out of pain fast is the reason we're in business. Come see us for:

Sports Injuries
Whiplash
Low Back Pain
Knee Pain
Short Leg
Foot Problems
Neck Pain

Posture
Sacroiliac Joint Pain
Hip Pain
Shin Splints
Ankle Pain
Heel Spurs

Receive $50 off Your Initial Visit!
Just mention this web site and you'll save on your first visit.

Want to save time? Fill out your paperwork before coming in for your first appointment! E-mail us at
info@chiropractor.com
and we'll e-mail you back the forms.